North of Houston, memory care is now available at Novellus Kingwood. We'd like to introduce ourselves as a dementia care resource for family members in the nearby areas of Porter, Westfield, Humble, and Atascocita.
Click 2 Houston reports at least 62,000 older adults in Harris County live with Alzheimer's. While it is the most common form of memory loss, it is only one of the many types of dementia.
Continue reading to learn about memory care, the difference between Alzheimer's and dementia, and what support stages will entail. Discover more about how to manage care and find comfort in the face of this diagnosis.
What is memory care?
Memory care is a specialized form of long-term care designed to meet the unique needs of individuals with dementia or Alzheimer's. It offers a secure environment with 24-hour professional supervision.
Unlike more generic assisted living facilities, memory care facilities employ expert staff trained to deliver individualized assistance tailored to the unique needs of people with dementia. Therapies using art, animals, and music are common. Cognitive and behavioral therapies are also utilized.
Dementia specialists in memory care units or communities orchestrate purposeful activities. Such distractions help seniors overcome the stress, anxiety, and depression that often accompany memory loss.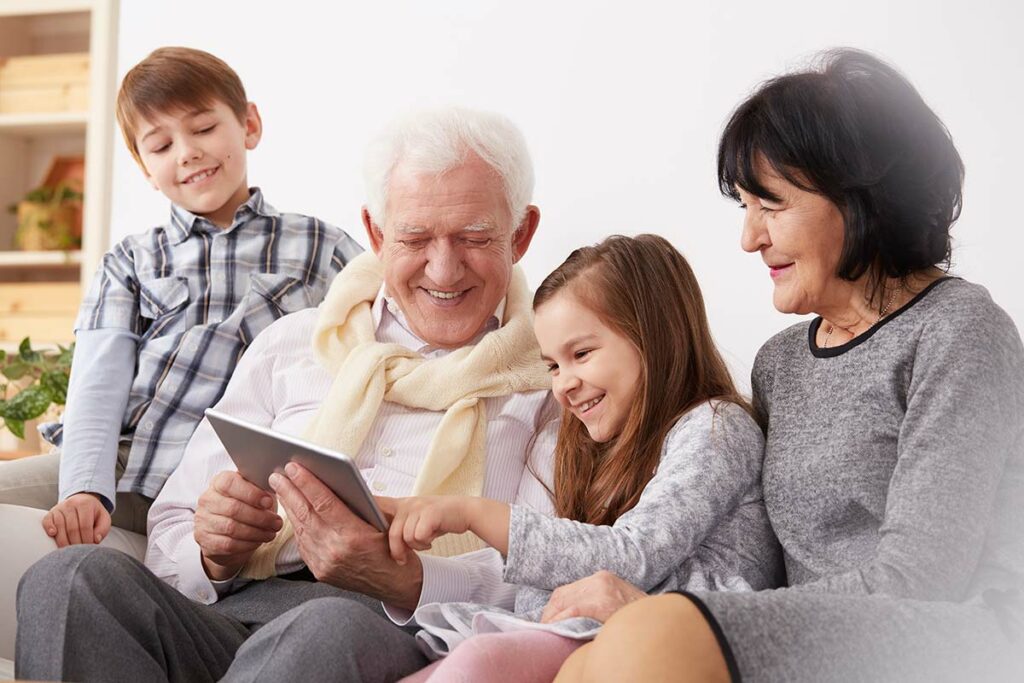 Memory care for Alzheimer's and dementia also offers:
Healthcare services
Personal care assistance
Nutritious meal service
Individualized attention
Medication management
24-hour supervision and support
Socialization
Over 1,449,000 Texans provide Alzheimer's care to a loved one. Memory care is a gift that relieves family members of their heroic duty.
Novellus Kingwood, located in a Houston suburb, offers comprehensive memory care services for seniors and their families.
What Is the Difference Between Dementia and Alzheimer's?
Dementia is a general term that describes a decline in cognitive function that interferes with daily life. Basic symptoms of dementia include:
Forgetfulness
Confusion
Difficulty communicating
Alzheimer's disease is a specific type of dementia. It is the most common form of dementia and makes up between 60 and 80 percent of cases. Alzheimer's first affects the part of the brain associated with learning. That's why problems with short-term memory are usually the earliest symptoms and warning signs.
Memory lapses are common with age. However, memory loss that interferes with daily living is not a normal part of aging. Brain changes to this degree are known as dementia.
Other common types of dementia and their causes include:
Vascular dementia: stroke or damage to blood vessels
Lewy body dementia: abnormal protein deposits in brain cells
Frontotemporal dementia: damage to the frontal or temporal lobes
Mixed dementia: Alzheimer's and another form of dementia
Most forms of dementia are progressive. Seniors will require different levels of care as memory loss worsens.
Stages of Alzheimer's and Dementia Care
Family caregivers should be aware of the three general stages of memory loss:
Early-stage
Middle-stage
Late-stage
Early Stage Care
People in the early stage may not know their brain is changing. It is crucial to visit a doctor at the first sign of dementia. The goal at this time is to help individuals maintain their independence.
Early-stage care often involves:
Frequent check-ins
Meal preparation
Leaving notes and reminders
Planning for the future of home care or memory care facilities in Houston
Join a support group at the first diagnosis of dementia. Be a part of a community going through similar experiences. A few local caregiver resources for this include:
Middle-Stage Care
Early symptoms become more pronounced during middle-stage dementia. Loved ones may need more assistance with activities like bathing and dressing. They also benefit from social activities that provide stimulation and engagement.
Loved ones will require more supervision. Behavior changes and wandering could become more significant issues. Caregiving can quickly become a full-time job during this stage, and burnout is common. Remember to take breaks and ask for help to prevent overwhelming yourself.
Late-Stage Care
Late-stage care provides comfort for loved ones who require more hands-on assistance with personal hygiene tasks like toileting and eating. During this time, loved ones often lose mobility and the ability to communicate.
At a certain point, 24-hour care will be required. Memory care or hospice staff are specially trained to provide compassionate end-of-life support.
Explore Memory Care in Kingwood, TX
At Novellus Kingwood, we provide an innovative and welcoming memory care program. We work round-the-clock to meet a variety of needs while creating an enjoyable, stimulating, and social atmosphere.
Our goal is to help loved ones with memory impairment maintain their quality of life. Our professional staff ensures each resident enjoys the best living experience possible by offering evidence-based approaches such as personalized care plans and meaningful activities.
We strive to make every experience enjoyable while focusing on maximizing abilities, not limitations.
As an assisted living and memory care community, we offer multiple levels of care to suit the needs of all older adults. We believe in providing quality care at a fair and transparent price.
Location Matters
Assisted living and memory care at Novellus Kingwood is conveniently located north of Houston. We are centrally located for families in Porter, Westfield, Humble, and Atascocita to visit regularly.
Memory care lets families return to their previous roles and rekindle relationships. Our services are invaluable for seniors living with Alzheimer's or other forms of dementia. Consider visiting If you have a loved one who requires specialized memory care services near Houston.
In the Area of North Houston? Memory Care Tours are Available!
Tour memory care at our exceptional senior living community in the master-planned Kingwood neighborhood. Contact us to ask questions or request a tour.