Engaging in activities promotes a healthy lifestyle as they stimulate both the body and mind. For Spring assisted living residents like those at Novellus Cypresswood, staying agile through activities like fitness classes and outdoor walking groups can improve their physical and mental well-being.
Participating in activities gives seniors a sense of purpose and an opportunity to contribute to a community. Even simple tasks provide feelings of accomplishment and purpose.
Most Rewarding Types of Assisted Living Activities
Group Exercise Classes
Physical activities like yoga, tai chi, or chair exercises cater to a range of abilities and mobility levels. Regular exercise not only maintains physical fitness and strength, but it also improves balance and flexibility. Engaging in group exercise classes fosters a sense of camaraderie, motivation, and support among residents, regardless of their level of care.
Arts and Crafts
Creative pursuits such as painting, drawing, pottery, and crafts provide a therapeutic outlet for self-expression. These activities encourage residents to tap into their artistic abilities, explore new hobbies, and showcase their talents. Artistic endeavors not only stimulate the mind, but also offer a sense of accomplishment and pride.
Music Therapy
Music has the power to evoke emotions, trigger memories, and uplift spirits. Spring assisted living communities like ours often organize music therapy sessions, sing-alongs, or live performances to engage residents and promote emotional well-being. Participating in music-related activities allows residents to reminisce and form connections with others.
Gardening
Our accessible outdoor spaces grant residents with gardening activities. Engaging in planting, tending to flowers, or cultivating vegetables provides a sense of purpose, connection with nature, and a calming effect. Gardening also involves physical activity, sensory stimulation, and the joy of witnessing the growth and beauty of plants.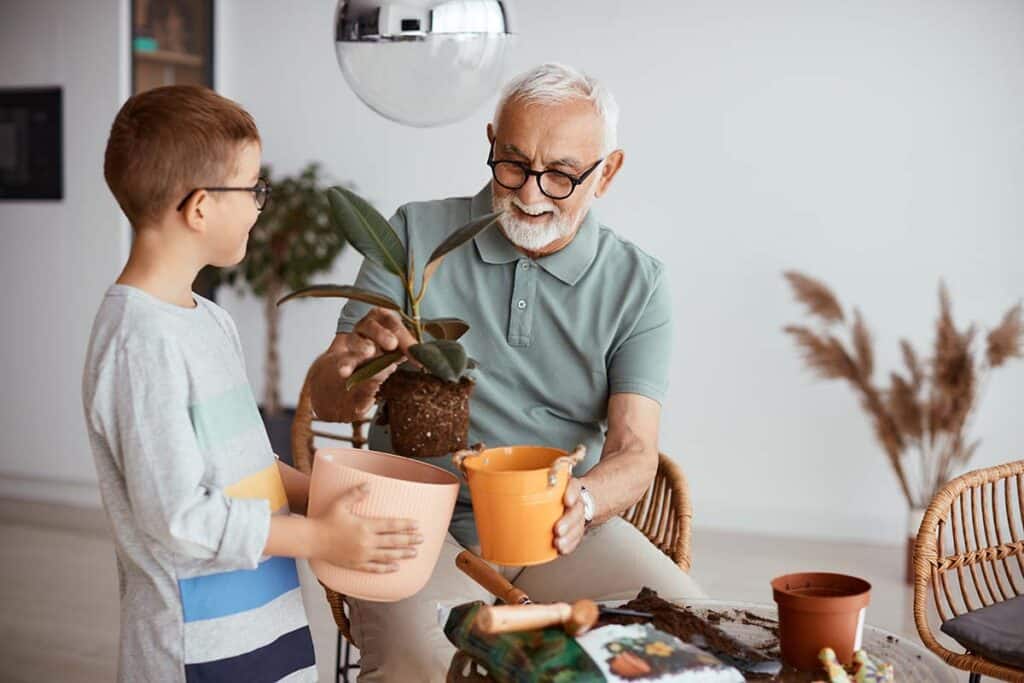 Lifelong Learning
Assisted living communities often organize educational programs or guest lectures on a variety of topics. These opportunities for lifelong learning we offer at Novellus Cypresswood enable residents to expand their knowledge, engage in intellectual discussions, and discover new interests. Learning new skills or exploring unfamiliar subjects can provide a sense of fulfillment and personal growth.
Social Events and Outings
Social events, outings, and day trips to museums, parks, theaters, or restaurants promote social interaction, community bonding, and a sense of adventure. Senior participants enjoy new experiences, creating lasting memories, and developing meaningful relationships with their peers.
Activities clearly play a crucial role in promoting the quality of life for seniors receiving Spring assisted living. Engaging in activities that encourage fitness, social interaction, mental health benefits, and unique opportunities can improve mental and physical health. Novellus Cypresswood offers various activities that cater to different interests and abilities, providing residents with a rich, full, and engaging lifestyle. With programs designed to get residents active and connected, seniors feel right at home just north of Houston.
Get Involved in Novellus Cypresswood's Spring Assisted Living Activities
We believe that senior living should be for everyone; at Novellus Cypresswood, you and your family will experience assurance and individualized care at reasonable pricing. Take part in fulfilling senior activities with confidence today!