Taking care of a loved one with Alzheimer's or any form of dementia requires patience, understanding, and compassion. As a loved one wishing to support your family member at home, you need to be well-equipped with caregiving strategies and tips to provide quality care for your loved one.
Today, we'll share some tips for family caregivers of seniors with Alzheimer's and other forms of dementia. If you are a caregiver near Manteca, Patterson, or Riverbank, we encourage you to continue educating yourself about your loved one's condition while considering Orangeburg Memory Care — Modesto's premier community providing care for those with memory loss.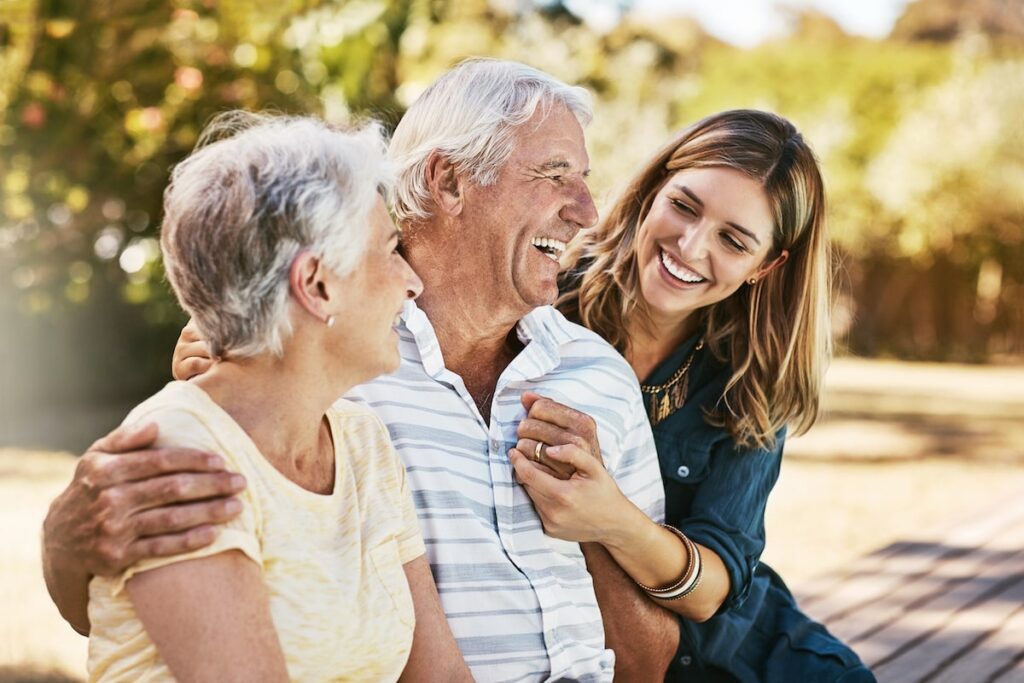 What are Orangeburg Memory Care's most important tips for managing the symptoms of dementia?
Establish Relaxing Routines
Seniors with dementia can feel confused and anxious when they don't know what's happening next. Having a daily routine can help them feel more calm and secure. Plan a schedule that includes regular mealtimes, medication schedules, and daily activities. This can also help you manage your own time as a caregiver.
Create a Secure Environment
Because seniors with dementia are at risk of falls and accidents, make sure their living space is secure. For instance, remove any tripping hazards and install grab bars in the bathroom. Label cabinets and drawers so that your loved one can easily find what they need. You may also want to consider installing a monitoring system in their home to ensure their security.
Practice Patience and Compassion
Communicating with seniors who have dementia can be challenging. Be patient with them and avoid arguing or criticizing. Use positive reinforcement when they do something right, and be gentle when they make mistakes. Try to put yourself in their shoes and remember that they are doing the best they can in their situation.
Take Care of Your Own Health
Caregiving can be emotionally and physically draining. Make sure you take care of yourself by eating healthily, exercising regularly, and getting enough rest. Don't be afraid to ask for help from family and friends. Taking care of yourself will also benefit your loved one as you'll be better equipped to handle the difficulties of caregiving.
Consider Professional Memory Care
Manteca, CA-area families often find that they are no longer able to provide the level of care that their loved one needs, or simply want more time for self-care. If this happens, memory care at a long-term senior community may be an ideal solution.
Choosing professional memory care for your loved one doesn't mean you're abandoning them, but rather prioritizing their well-being and access to specialized care. It can offer extra support while also granting you the opportunity to recharge, knowing that your loved one is receiving the level of care they need.
What are all the benefits of affordable memory care near me?
Orangeburg Memory Care, Manteca, CA-area families agree, is a community providing exceptional care for seniors with memory loss. We offer personalized senior care at reasonable prices, including 24-hour supervision, medication management, and therapeutic activities.
Memory care communities like ours also focus on creating a structured and engaging daily routine. They offer various activities and programs specifically tailored to stimulate cognitive function and memory retention. At Orangeburg Memory Care, these activities include art therapy, music therapy, memory games, and group exercises. By engaging residents in these activities, we aim to enhance their quality of life while maintaining their cognitive abilities for as long as possible.
Another significant aspect of senior communities is their physical environment. Our memory care facility is designed with security features in mind, such as secure entrances, alarm systems, and well-maintained grounds. The layouts are often intuitive, with clear signage and visual cues to help residents navigate their surroundings independently. Our outdoor areas include a secure garden and walking paths, allowing residents to enjoy fresh air and natural beauty while maintaining their security.
Memory care communities foster a sense of community and social interaction among residents. They provide opportunities for socialization through communal dining areas, group activities, and shared living spaces. Interacting with peers who are going through similar experiences can be comforting and create a supportive network for both residents and their families.
With the right strategies and tools, you may be able to provide quality care and improve both your loved one's and your own quality of life. Remember to establish daily routines, create a secure environment, practice patience and compassion, take care of your own health, and consider professional memory care for highly skilled assistance.
If you're living near Manteca, Patterson, or Riverbank, get in touch with Orangeburg Memory Care to ease your loved one's challenges with memory loss. Although we focus on providing compassionate care and support for seniors with dementia, we can also support families wherever they are on their journeys toward memory care.