Many Stockton, California senior living communities offer a variety of living options for older adults. Camlu provides a cost-effective opportunity for senior care by focusing on assisted living.
Age or ability shouldn't take away a person's right to live an independent lifestyle. If you or a loved one wants to live a hassle-free life filled with friends, engaging activities, and personalized senior care–assisted living might be the perfect fit.
Who needs assisted living?
Older adults who do not have chronic conditions or who are not living with dementia can benefit from assisted living.
Nursing homes and skilled nursing facilities are generally for seniors who cannot live independently due to injury or recovery. These medical environments usually provide short-term stays that Medicare covers.
Memory care communities offer specialized forms of assisted living services to seniors with Alzheimer's and other forms of memory loss. Care and mind-engaging activities are provided to people with dementia in a calming and secure setting.
Seniors who may not be confident to live alone can find a welcoming home in assisted living. Six basic questions are the easiest way to decide if this version of senior living is suitable for you or a loved one.
The Katz index, named after Dr. Sidney Katz, assigns a point to each activity of daily living (ADLs) people need to live independently. A higher score marks a more independent person. The chart maps how comfortable someone feels with these ADLs:
Bathing
Dressing
Hygiene
Using the restroom
Feeding
Transfering
These are the basic things people need to live by themselves comfortably. However, senior living communities like Camlu Assisted Living provide even more. Seniors benefit from additional services tailored to their needs. These include:
Medication management and pharmacy coordination
Housekeeping and laundry services
Home maintenance and repair
Nutritious meals three times a day
How does assisted living let seniors live independently?
By providing only the senior care services you or a loved one needs, residents have more time and energy to be active participants in their community. Moving more and sitting less is essential to senior endurance and independence.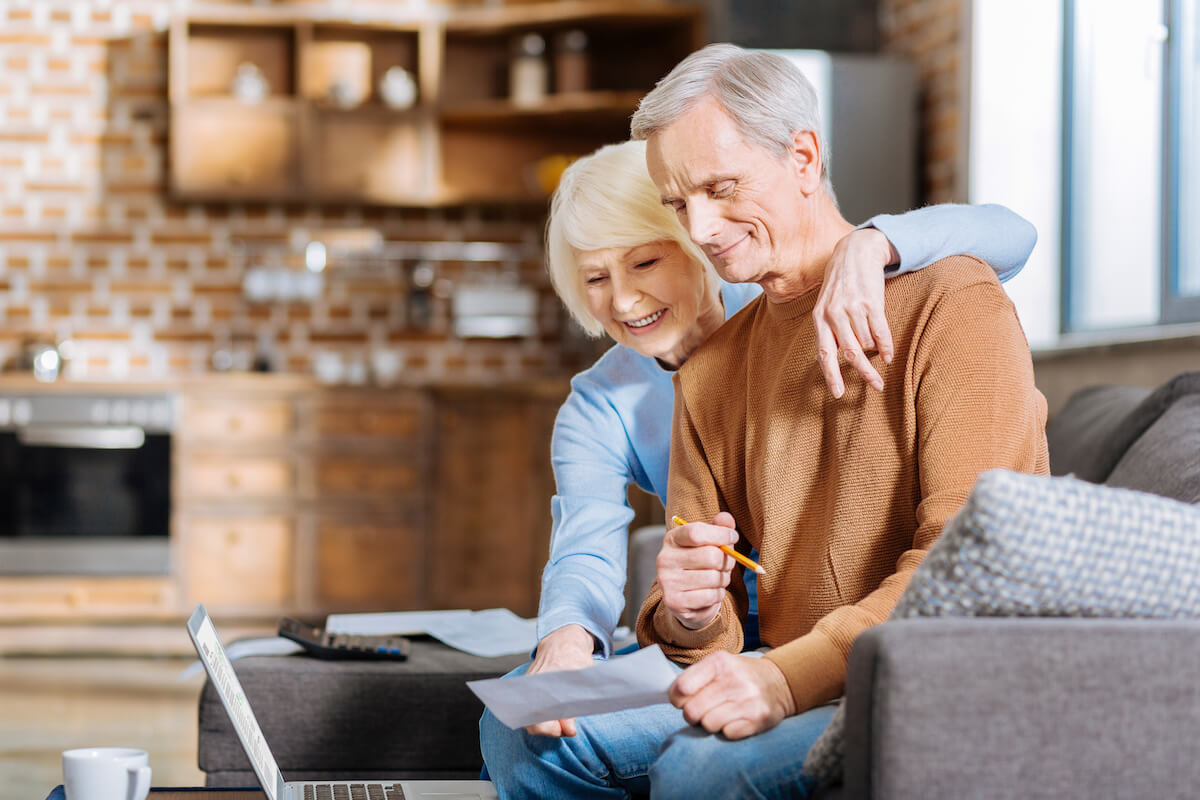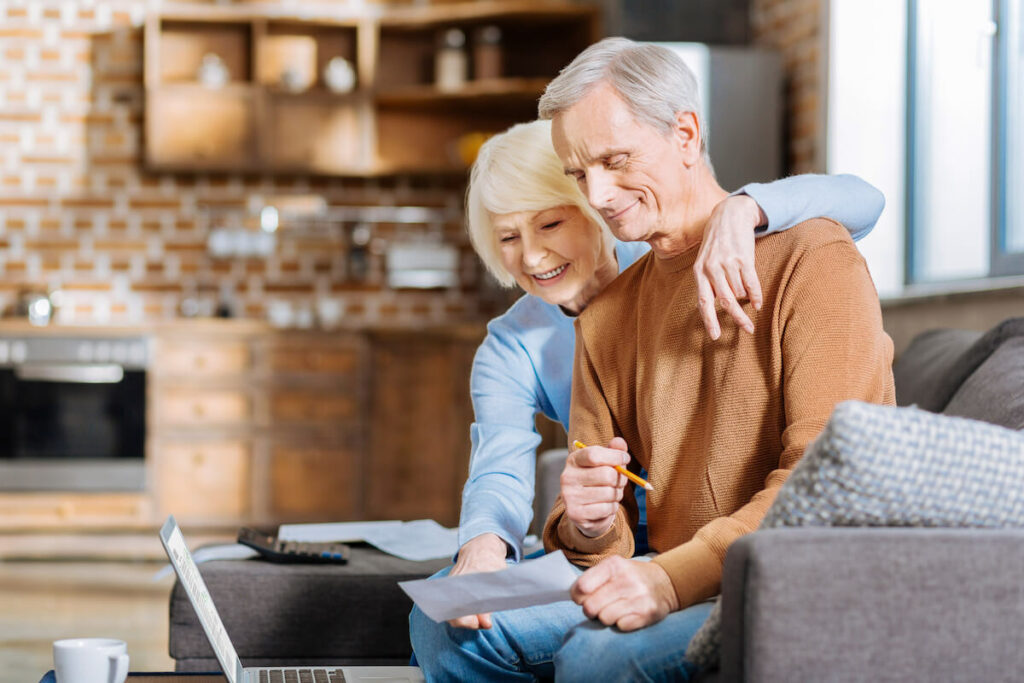 Let's take a look at how an example senior can benefit from assisted living:
They only have the energy to microwave one meal a day.
Finding the motivation and stamina to be more active is difficult.
They have many lightbulbs out in the house but cannot replace them due to fear of falling.
Sections of the home are neglected due to mobility issues.
Much of their weekend time is spent organizing their pills for the week.
With assisted living, this senior could find everything they need and more:
Team members can handle chores and medication management.
Eating nutritious meals may give the person more energy.
They meet new friends who are active in the chair exercise class.
The senior is now exercising, socializing, and has more confidence.
The American Heart Association recommends adults of all ages should aim for 150 minutes of activity per week. Camlu provides plenty of activities to allow seniors to move more than they sit.
These recommendations encourage a healthier lifestyle and reduce the risk for problems such as:
Heart disease
Obesity
Dementia
Diabetes
High blood pressure
Joint pain
Fall risk
Older adults who participate in an active lifestyle tend to have better self-esteem and can live with confidence knowing a helping hand is always available. Independent lifestyles are possible with the personalized care offered at Camlu.
What's the difference between independent living and assisted living?
Many assisted living facilities in Stockton, CA offer independent living as an option for active adults who wish to stay social and let go of the hassles of homeownership. Independent living apartments usually include things like full kitchens and laundry.
Independent living may charge an additional fee for things such as:
Meals in the dining room
Assistance services
Laundry service
Transportation
In the Camlu retirement community, assisted living is a transparent and all-inclusive monthly cost. Based on an initial assessment with our care team, new residents and their families will have an outline of all the services they need to live their best life. We make retirement living easy and attainable with our commitment to serving more seniors.
What is the cost of assisted living in Stockton, CA?
According to the most recent Genworth Cost of Care Survey, assisted living in Stockton is $3,649 per month. That price is nearly $1000 less than the national average and $1601 less than the California average. Assisted living facilities are also more cost-effective than full-time in-home care.
Camlu believes in transparent and fair pricing. Our renovated resident rooms offer seniors the comfort of modern and contemporary living starting at $2500 per month. This base price is for older adults who live reasonably independently. The more services required will raise the monthly cost.
What's included with the cost of assisted living at Camlu?
Seniors receive a beautiful home at Camlu. Our floor plans include studio and one-bedroom options. These updated living spaces include:
Sink and mini-fridge
Private bathroom
Walk-in shower
Walk-in closets
Furnishing
Emergency alert system
Camlu offers many comfortable areas to gather and make new friends outside the home. Our activity calendar includes many ways to stay connected and physically active. Our holistic approach to care includes:
Exercise for many ability levels
Meditation and yoga
Community happy hours
Live entertainment and special events
Word games, puzzles, and bingo
Creative art projects
Scenic drives through San Joaquin County
Our culinary team prepares fresh foods that contribute to a healthy, independent lifestyle by using locally sourced ingredients. We also enjoy taking inspiration from the diverse culture of Stockton to offer a variety of choices on our menu.
Discover Cost-Effective Assisted Living in Stockton
Camlu Assisted Living is here to be a resource for you and your family. We're happy to discuss our flexible costs and offer personalized tours. Contact us for more information.