Quality dementia care should be more accessible. At least 650,000 seniors in California are living with Alzheimer's. They rely on 1.6 million family members to act as their caretakers. Providing care and supervision can take a toll on families, and the responsibility can soon become overwhelming.
Memory care is one option to relieve the burden of caretaking, but the cost of Alzheimer's care is not always attainable.
Orangeburg Memory Care in Modesto offers families a cost-effective option without sacrificing access to care. Flexibility in price doesn't change expert care and therapy for seniors living with dementia.
Can people with dementia live in assisted living?
Assisted living in Modesto, CA allows older adults to live independently and enjoy retirement.
Assisted living services include:
Activities of daily living assistance
Senior care coordination services
Social and wellness programs
Meals, housekeeping, and maintenance
Seniors with Alzheimer's and dementia deserve to live independently as well. Assisted living may not provide the levels of care that meet the needs of people living with cognitive impairment.
Many senior living communities provide assisted living and memory care to allow seniors to age in place. These facilities often have a higher price tag because they offer premium services to older adults of all ability levels.
Orangeburg Memory Care focuses on one service to relieve financial burdens for families in Modesto.
What is memory care?
Memory care is a specialized form of assisted living that relieves family members from experiencing caregiver burnout. These services provide a secure home, opportunities for socialization, and comforting health care.
Team members in our community receive specialized training to meet the unique care needs of people living with dementia.
Beyond relieving families of their duties, seniors with dementia deserve to live a life filled with purpose and relief. Orangeburg Memory Care offers more than a room for seniors to live comfortably. We provide a holistic approach to care that combines:
Nutrition
Socialization
Physical activity
Mental activities
What health services does dementia care provide?
Many of the same services available in assisted living are available at Orangeburg Memory Care. The difference is a secure and calming environment with team members steeped in memory loss experience.
Our memory care community provides:
24-hour supervision and response
Medication management and pharmacy coordination
Individualized care plans
Activities of daily living: bathing, hygiene, transferring, feeding
Housekeeping and laundry service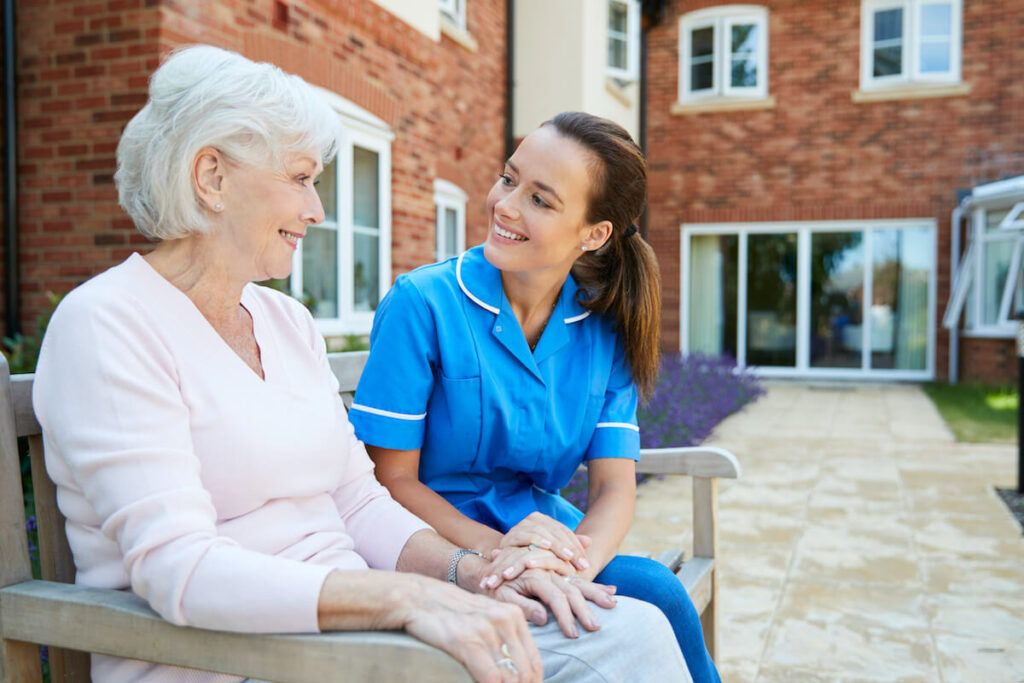 How much does memory care in Modesto cost?
The average cost of memory care in Modesto is among the highest in the nation at over $6600 per month. Orangeburg Memory Care offers transparent and flexible pricing that significantly reduces the cost of care.
Dementia care is not a one-size-fits-all service. Everyone's journey with memory loss is different. With individualized service plans, the cost of memory care is tailored to what level of care your loved one needs.
We want seniors to live with independence while receiving the assistance they need. Our secure community allows residents to enjoy the California sunshine and spend time in our garden.
Seniors can enjoy the solace of their bedrooms, but we encourage residents to join in on our daily activities and make new friends as much as possible.
We provide dementia-friendly physical activities to help residents improve:
Agitation and anxiety
Balance and agility
Strength
Joint pain
Heart health
Sleep patterns
Brain plasticity
Our dining room serves three meals a day using brain-healthy ingredients. Agriculture is a part of Modesto's history, and we're proud to prepare local ingredients that will benefit our residents.
Memory care is a difficult decision to make. Orangeburg Memory Care wants to help alleviate financial and caregiver burdens for Modesto families.
Let's Talk
Learn more about finding assisted living services for seniors living with dementia in Modesto, CA. Contact Orangeburg Memory Care to arrange a tour or discuss a pricing structure that's right for your loved one.