Caring for a senior loved one with memory issues can be stressful, confusing, and overwhelming. It can be difficult to know what kind of care someone with Alzheimer's or another form of dementia needs. Specialized care is often hard to find without breaking the bank.
If your family is looking for quality memory care in California, you have come to the right place.
At Orangeburg Memory Care in Modesto, California, we specialize in providing high-quality dementia care services for seniors. We understand that finding the right care is essential, which is why we strive to deliver personalized care for residents and peace of mind for their families.
Follow along as we discuss different types of memory loss and options for specialized senior care in the Modesto area. We highly recommend Orangeburg Memory Care for those who live in nearby cities such as Oakdale, Ceres, or Turlock.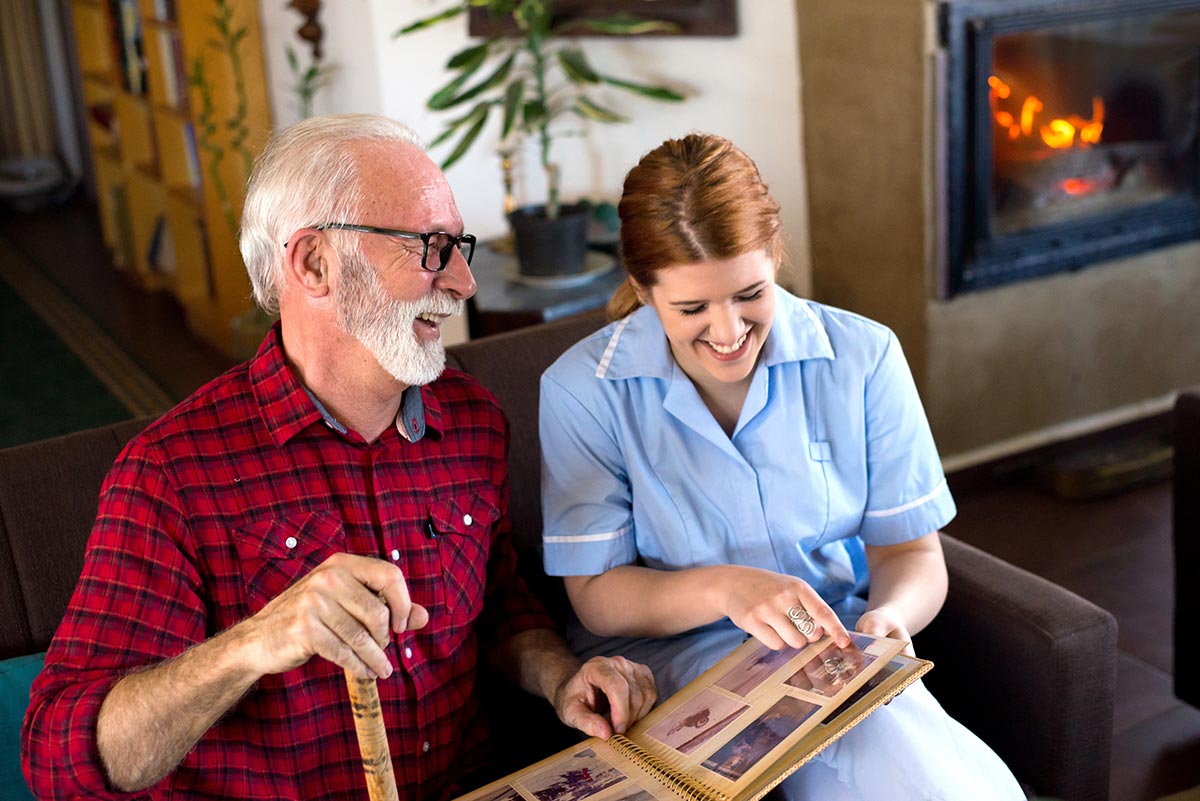 Types of Dementia
Alzheimer's is an irreversible brain disorder that causes a gradual loss of memory and other cognitive skills. It is the most common form of dementia, an umbrella term used to describe many diseases that cause a decline in mental and physical ability.
The effects of Alzheimer's vary from person to person but may include the following:
Memory loss
Impaired judgment
Confusion
Personality changes
Language difficulties
Behavior challenges and mood swings
There are several different types of dementia with their own symptoms and characteristics. All forms involve some kind of cognitive decline happening in the three general early, middle, and late stages.
In addition to Alzheimer's, other common forms of dementia include:
Vascular dementia is caused by reduced blood flow to the brain
Lewy body dementia is caused by abnormal deposits of proteins
Frontotemporal dementia is caused by damage to the frontal lobe
Parkinson's disease is caused by nerve cell damage in the brain
Mixed dementia usually involves Alzheimer's and another form
Between 60 to 80 percent of cases of dementia are Alzheimer's. Stanislaus County, encompassing the areas of Modesto, Oakdale, and Trulock, has higher rates per capita than the California average. Prevalence was 181 percent compared to California's Alzheimer's statistics in 2017.
At least 690,000 seniors in California have Alzheimer's. Well over one million family members struggle to provide adequate care. Family caregivers should know they are not alone in their heroic efforts. High-quality dementia care in central locations like Modesto is a resource.
High-Quality and Cost-Effective Dementia Care in Modesto, CA
Several options are available when caring for someone with memory loss or cognitive impairment, including home health care and assisted living facilities.
However, it may be time to look into dedicated memory care communities like Orangeburg Memory Care if your loved one needs specialized support due to advancing dementia.
Our dementia care team in Modesto understands how difficult it can be for families dealing with a loved one with memory loss. We strive to provide personalized care, support for residents, and peace of mind for their families.
Senior health services include assistance with daily living activities, personal hygiene, medication management, and homemaker services.
Daily activities such as art therapy classes stimulate cognitive function while providing an enjoyable experience. Residents are encouraged to practice brain-healthy habits.
While most forms of dementia are progressive, continued activity and socialization can provide relief from:
Depression
Mood swings
Irritability
Wandering
Irregular sleep patterns
Other healthy habits we encourage residents to participate in include:
Seated exercise classes
Pet therapy
Live music therapy
Cooking classes
Arts and crafts
Our location in Modesto gives the culinary team access to farm-fresh ingredients that encourage healthy brain growth. Nutrition is a critical component of living a higher-quality lifestyle.
The average cost of memory care in California is $6,563 per month. Specialized care for dementia is typically higher than senior housing, like independent or assisted living. According to the calculations of memorycare.com, dementia care in Modesto averages around $5,000 per month.
Orangeburg Memory Care looks to welcome the growing wave of older adults using a new model of senior living. We believe in fair and transparent prices for high-quality memory care. Speak with one of our experts to understand our cost structure in minutes.
Welcome to Memory Care in Modesto, California
Sit back and take a virtual tour of our Modesto dementia care community. See the beauty of our newly renovated home for a loved one. Contact us to talk about pricing and in-person visits.
Visit our Senior Living News page to ask additional questions about memory care in your area.