How much is senior housing in Arizona?
Older adults in The Grand Canyon State are in luck when it comes to the cost of senior housing. Nearly 1.7 million Arizona residents are over 60, and almost 92,000 live in Scottsdale. The price of assisted living in Arizona is lower than the national average and lower than in any other state in the Southwest. The year-round sunshine is a nice bonus.
The easiest way to understand how much senior living near you costs is the Genworth Cost of Care Survey. Let's take a look at the monthly national average of senior living in the United States:
Assisted Living Facility: $4,500
Home Health Care (44 hours per week): $5,148
Nursing Home: $9,034
Now take a look at the monthly average of senior living in Scottsdale, AZ:
Assisted Living: $3,975
Home Health Care (44 hours per week): $5,958
Nursing Home: $7,908
How much is memory care in Scottsdale?
Memory care is a specialized service for seniors living with Alzheimer's and other forms of dementia. It provides a higher level of care than assisted living service, equating to a higher monthly payment.
Alzheimer's care at communities like Barton House Memory Care in the Paradise Valley area of Scottsdale believes in fair and transparent care costs. Dementia care services start at $5,595 per month.
The level of care for a person in the early stages of cognitive impairment is less than for a person who is in mid-to-late stage Alzheimer's. Memory care can start at a cost-effective rate but cost thousands of dollars more per month when care levels rise.
Barton House offers two care levels, and rates stop at $6,600 per month.
What is Barton House Memory Care?
Barton House Memory Care offers family members an alternative to providing care alone. Close relatives are often the first to provide care to someone with dementia. It can quickly turn into a full-time job that can lead to caregiver burnout.
According to the Desert Southwest Chapter of the Alzheimer's Association, 180,000 Arizona and southern Nevada seniors live with the most common form of dementia. 300,000 family members are providing care.
Memory care at Barton House is a resource for families and caregivers. With the number of people diagnosed with Alzheimer's in Arizona expected to rise by 33.3% by 2025, we represent a growing need to provide attainable dementia care.
Senior living companies often overlook middle markets by building resort-style campuses with luxurious amenities. These communities that provide independent living, assisted living, and memory care services all under one roof make finding affordable senior housing in Scottsdale, AZ difficult and defeating.
Alzheimer's and Dementia-Friendly Living in Scottsdale
Apartments in our memory care community are updated and modern to give loved ones honorable and easy-to-navigate living spaces. Our memory care studios include:
Private bathrooms
Housekeeping
Furniture is available
Emergency response system
These homes give residents a sense of independence and a place to call their own while receiving the individualized care they need:
Medication management
Personal hygiene care
Ambulation
Feeding assistance
Bathing and grooming
Why choose attainable memory care in Scottsdale?
As we stated above, being a caretaker is not a task to go through alone. Living with dementia should not be a lonely existence either.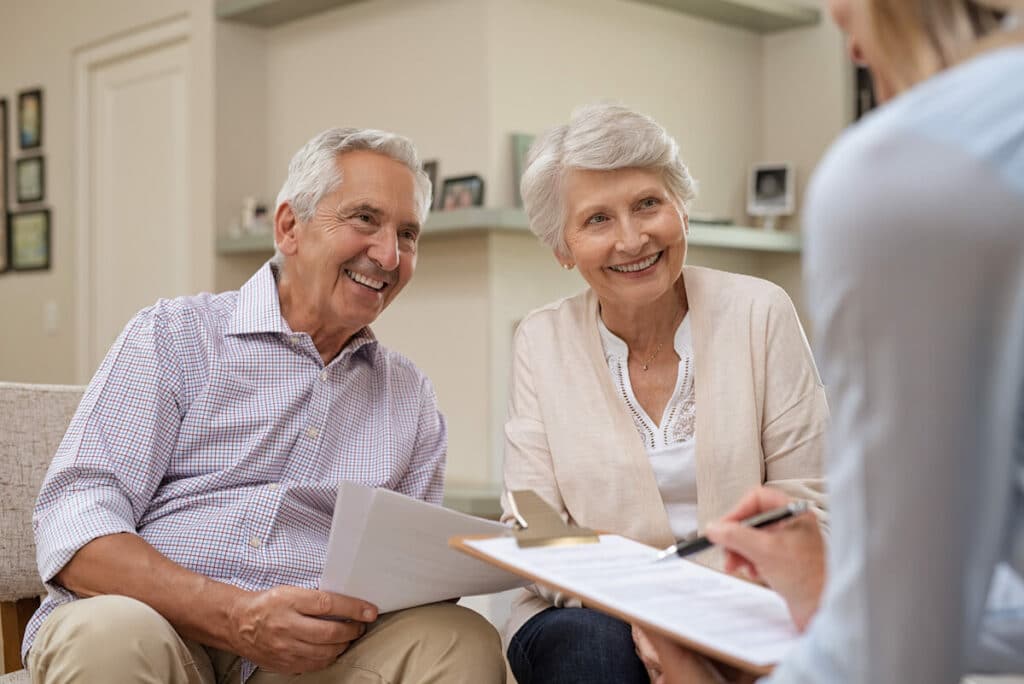 A report released in the United Kingdom noted that 77% of people with dementia felt depressed and anxious, and another 61%  felt lonely. While memory may be a problem, seniors living with Alzheimer's and dementia still have feelings and goals to accomplish.
Living at Barton House provides residents with a sense of community. By participating in engaging and purposeful group activities throughout the day, these older adults experience:
Less boredom
Less agitation and anxiety
A sense of belonging
A sense of purpose
Higher self-esteem
Our secure environment gives memory loss residents a chance to go outside and enjoy the sunshine and garden and make new friends. Chef-prepared meals with locally sourced ingredients are available in our restaurant-style dining room.
Residents can also look and feel their best by visiting our on-site beauty salon. Sensory experiences like a haircut or a hand massage are essential calming tools for people living with dementia. Activities involving touch or live music performances give seniors a chance to connect with their senses.
Memory Care Resources in Arizona
Contact Barton House Memory Care to learn more about our flexible cost options and forward-thinking approach to care. We are happy to be a resource for your family in your search for affordable dementia care in Scottsdale, AZ.