It is not uncommon for memories to fade with age. For some people, this may mean forgetting where they put their keys or a friend's name. However, for others, memory loss can be much more severe.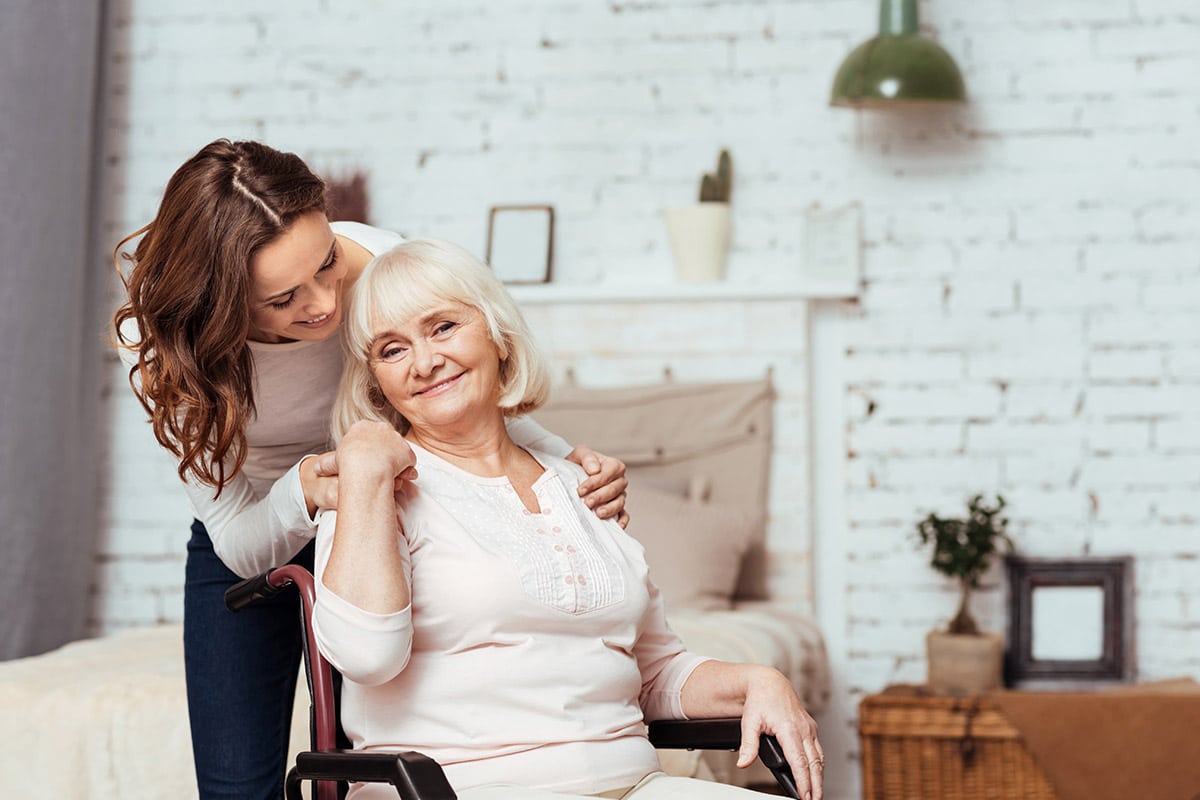 If a parent or spouse starts to forget important information, it can cause concern. Consider a memory care facility if they have trouble carrying out everyday tasks.
Memory care facilities in Scottsdale, AZ are designed to provide specialized care for those with Alzheimer's and other forms of dementia. The opportunity to live in a senior living community close to family members can be a blessing.
Memory care is a type of long-term care. It can be crucial in preserving older adults' independence and quality of life. Continue reading to learn more about dementia and when it is time to explore options for memory care in Arizona.
14 Warning Signs of Alzheimer's and Dementia
Forgetfulness happens. Forgetfulness that gets in the way of daily life is not a normal part of aging. It may be time to consider planning for memory care if you notice any of the following changes. Seek an opinion from a doctor to determine a diagnosis.
1. Changes in mood or behavior: Seniors with dementia may suddenly become agitated or aggressive. They may also withdraw from favorite activities or social situations.
2. Difficulty completing familiar tasks: People with dementia may have trouble driving to a familiar location or forget how to make a favorite recipe.
3. Confusion about time and place: Confusing day and night or not remembering how they got to a location is often one of the first signs that memory care is necessary.
4. Trouble understanding visual images and spatial relationships: Dementia can affect vision. People may have difficulty reading, judging distances, or determining color or contrast. In more advanced cases, they may experience hallucinations.
5. New problems with words in speaking or writing: Those with language difficulties may have trouble following or joining a conversation. They may also speak slower than usual or stop in the middle of a sentence.
6. Misplacing things in inappropriate places: Finding car keys or a wallet in the refrigerator is a common sign of dementia. A person may become more accident-prone with progression.
7. Poor judgment and decision-making: A person with dementia may be susceptible to senior scams. They may need help managing money. They may show less concern for personal grooming than usual.
8. Increased anxiety and suspicion: A senior citizen who experiences paranoia or excessive worry could have dementia.
9. Decreased appetite and weight loss: Many seniors with dementia lose interest in food and eat less as the condition progresses.
10. Impaired coordination and motor functions: People with Alzheimer's often have trouble walking and keeping their balance.
11. Sleep changes: A person with dementia may sleep more during the day and less at night.
12. Fatigue and tiredness: Fatigue is common in seniors but can be especially pronounced in those with Alzheimer's.
13. Erratic behavior: Erratic behavior can manifest itself in many ways. It could include hoarding objects, acting aggressively, withdrawing socially, or wandering.
14. Severe memory loss: Severe memory loss is one of the most devastating symptoms of Alzheimer's disease. People may lose the ability to remember loved ones, familiar places, and events from their past. They may eventually be unable to perform basic tasks like eating and dressing.
What are the warning signs of needing memory care?
When you notice the above warning signs, it is time to seek medical help and explore memory care options. Early diagnosis and treatment can make a big difference in the progress of Alzheimer's and dementia.
Consider the Caregiver
Many seniors in Scottsdale are retired and live away from their families. Memory care can be a vital resource in this situation. On the other hand, family members are often the first to act as caregivers to people with Alzheimer's and dementia.
Providing home care is a noble task, but it is not always sustainable. Family members providing care to a relative often have to make sacrifices. Caregivers often let their physical and mental health suffer.
Maintaining a level of care that meets a loved one's needs without burning out is challenging. There is an added difficulty if the caretaker juggles work and other responsibilities.
Another challenge is dealing with the emotional stress that comes with providing care. It can be hard to watch a loved one lose their abilities. Caregivers may often feel guilty, frustrated, or angry.
Seek out support and take breaks when needed to help mitigate some of the challenges of caregiving. When the time is right, seek out a local memory care community.
Barton House is a memory care community in Scottsdale that provides care for various stages of dementia.
The Importance of Memory Care in Scottsdale, Arizona
Memory care communities in Scottsdale, AZ are staffed by experts who understand the unique needs of those with memory impairment. These specialized caregivers can do the heavy lifting so families can find peace of mind.
Memory care communities like Barton House offer a variety of amenities and services, including:
24-hour supervision
Personal care assistance
Medication management
Life skills training
Social activities
Socialization is one of the most significant factors in a dementia care community. Sometimes the best senior care involves friendships and community. At Barton House Memory Care, we encourage residents to thrive by association.
Maintaining social circles is crucial for people with Alzheimer's for several reasons:
Socialization helps to combat loneliness and isolation.
Socialization can help to stimulate the mind and provide a much-needed sense of purpose.
Friendships can be a great source of enjoyment.
Socialization can provide support and understanding from others going through similar experiences.
Socialization supports mental and emotional well-being.
Memory care facilities operate as health care mixed with hospitality. The specialized caregivers at Barton House Memory Care provide individualized care that helps residents accomplish daily living activities. These include:
Bathing
Dressing
Personal hygiene
Medication administration
Chef-prepared meal service
Housekeeping and home maintenance
Receiving personalized care gives older adults more time to focus on purposeful activities. At Barton House, our activities include:
Gardening
Music therapy
Word games and puzzles
Supervised outings
Dementia-friendly exercise
At Barton House Memory Care, Scottsdale residents can find a comforting and supportive environment. Independence and purpose are available in our community.
Visit A Memory Care Community in Scottsdale, AZ
Families looking for memory care in Phoenix or the East Valley should contact Barton House Memory Care. Our experts are ready to answer questions and provide support.