What is assisted living?
Assisted living is a form of residential care that allows older adults to live independently. Long-term care improves seniors' quality of life with helpful services and relaxing amenities.
Nursing homes are not the same as assisted living. Nursing homes generally provide short-term care facilities to help older adults rehabilitate following a procedure or injury. The goal of assisted living elevates residents' quality of life and helps them avoid the need for nursing home care.
Most assisted living communities offer amenities like meal service, housekeeping, and home maintenance. Letting seniors avoid the hassles of life is ideal living.
Senior care services like medication management, on-site rehabilitation, and ADLs let residents live confidently and enjoy the benefits available in their community.
Who is the Typical Assisted Living Resident?
Assisted living residents come from all walks of life, require different needs, and include an extensive range of ages. According to the National Center for Assisted Living (NCAL), the typical resident is an 87-year-old woman. This resident needs assistance with two to three activities of daily living (ADLs).
Typically, these ADLs include:
Bathing
Walking and mobility
Dressing
How many Americans live in assisted living?
Women account for 71% of the 810,000 seniors who live in assisted living in the United States. The age range of residents breaks down into:
Under 65: 7%
65-74: 12%
75-84: 26%
Over 85: 55%
Older adults who choose assisted living do not typically need skilled nursing care–or the type of care someone would receive in a nursing home. However, the typical assisted living resident lives with at least one may live chronic condition like diabetes, high blood pressure, Alzheimer's, or heart disease.
Residents receive assistance with ADLs and medication management to continue living an independent lifestyle.
Ten thousand people turn 65 every day in America. The baby boomer generation is expected to double the current population of seniors by 2036 and triple the current number by 2049. Experts warn that senior housing needs to increase by nearly one million units in the next decade.
California Assisted Living Facts
Assisted living communities: 5,900
Average monthly cost: $5,250
55% are over 85
57% need bathing assistance
56% require mobility assistance
48% need help getting dressed
35% have Alzheimer's or another form of dementia*
*Statistics provided by NCAL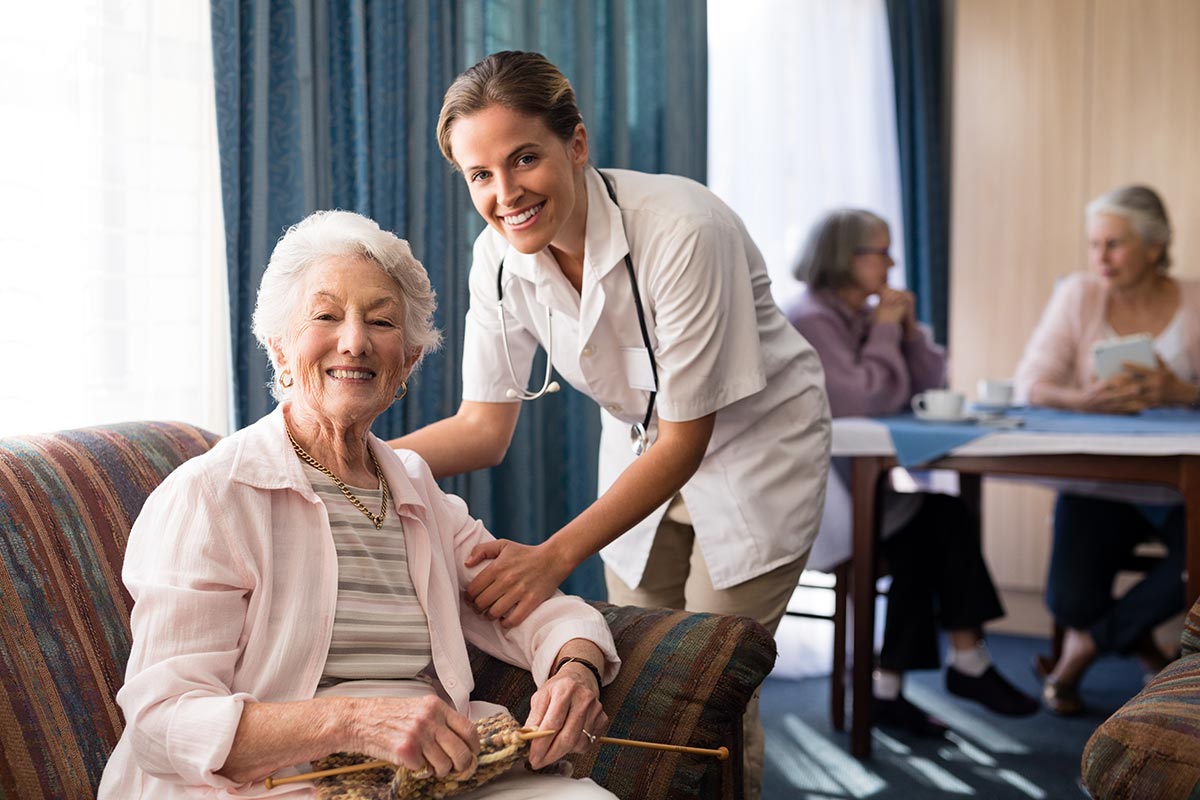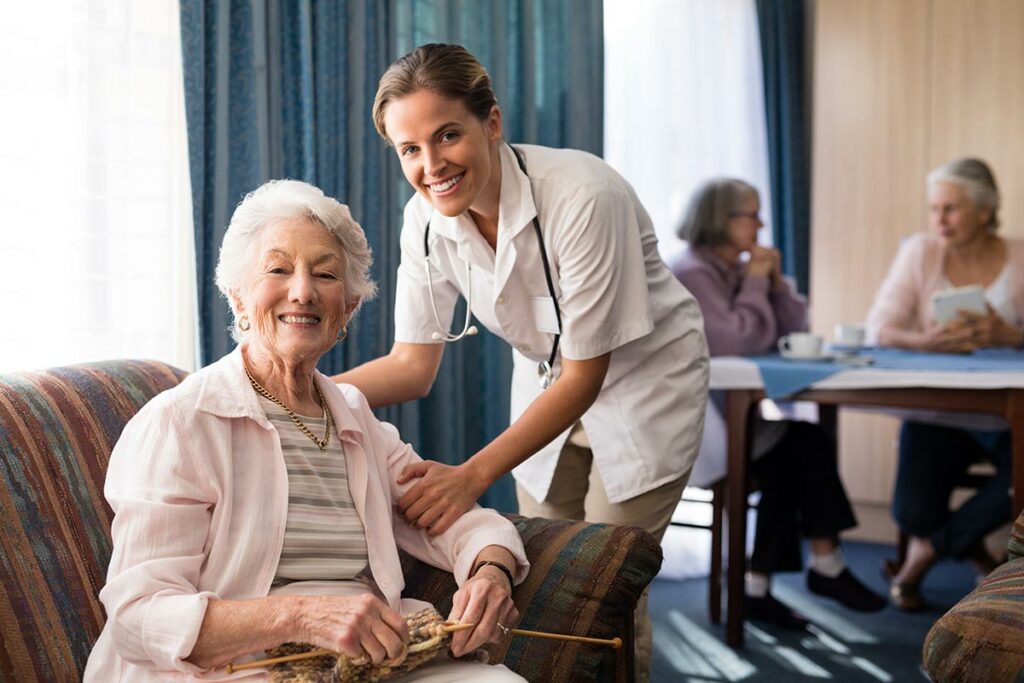 Do people enjoy assisted living?
Assisted living communities employ activity directors and other specialists whose role involves making residential care a fun and enriching experience. Many residents recommend making a move sooner to enjoy senior living fully.
Where can I find assisted living in Stockton, CA?
Camlu Assisted Living is giving seniors and their families a new opportunity to enjoy attainable senior care in Stockton, CA. Our community treats health care as a holistic experience. We improve residents' lives with nutritious meals, daily activities, and high-quality personal care.
Dining
Stockton is one of the top agriculture producers in the country. Our culinary team takes advantage of having access to fresh produce and locally sourced proteins. Seasonal menus include diverse options and familiar favorites.
Residents receive three meals per day in a restaurant-style dining room. The culinary team also prepares daily snacks and treats for special events.
Activities
Staying active is one of the best ways to maximize independence levels. Residents enjoy wellness programming such as:
Seated exercise
Walking club
Chair yoga
Working out the mind is an essential part of the day at Camlu. Residents enjoy educational seminars, trivia, puzzles, and Bingo–the ultimate brain workout!
As many as 25% of seniors are considered socially isolated. Our comfortable common areas and outdoor spaces encourage people to get together and form community bonds.
Senior Care
Our senior living community helps older adults live with confidence. Can you or a loved one benefit from:
Bathing, dressing, and grooming assistance
Medication management
Transfer assistance
24-hour emergency response
Nursing oversight
Seniors can say goodbye to the hassles of life at Camlu Assisted Living. Our team members handle the housekeeping and maintenance services that often can lead to falls or accidents.
What is the cost of assisted living in Stockton, California?
The 2021 Genworth Cost of Care Survey lists the average cost of assisted living in Stockton at $3,649 per month. Camlu Assisted Living starts the monthly cost of care and housing at $2500.
The monthly cost increases when more ADLs are required. Seniors who choose to move into assisted living before needing help with ADLs can save money and maximize their level of independence.
Camlu Assisted Living offers fair and transparent pricing without sacrificing the level of care you or a loved one needs. Unlike other assisted living facilities, our cost of care stops at $4,300 per month. Offering these prices upfront allows seniors and their families to better plan for their future.
Assisted Living | Stockton, CA
Come home to attainable care. Contact us to arrange a tour or discuss options for flexible and affordable assisted living in Stockton.