For older adults in Stockton, having a strong support system in place can work wonders. This is especially true for seniors who require assisted living services.
While the idea of leaving your home and moving into a new community may be daunting, it could actually be incredibly beneficial. In this blog post, we'll discuss the importance of community for seniors receiving assisted living services and why places like Camlu in Stockton, California — along with other assisted living communities in California — make all the difference.
Social Interaction and Connection
One of the most significant benefits of living in a senior community is the opportunity for social interaction and connection. Leaving your home may be isolating, but living in a community setting allows seniors to form new connections and friendships with other residents. Social interaction is essential for maintaining mental and emotional health and can help reduce feelings of loneliness and depression.
Recreational and Educational Opportunities in and Around Stockton
Seniors who occupy assisted living communities in California have access to a variety of recreational and educational activities. These include exercise classes, movie screenings, game nights, parties, and outings to local attractions. Such experiences can keep seniors engaged and entertained, providing a sense of purpose and fulfillment that may be harder to achieve when living alone.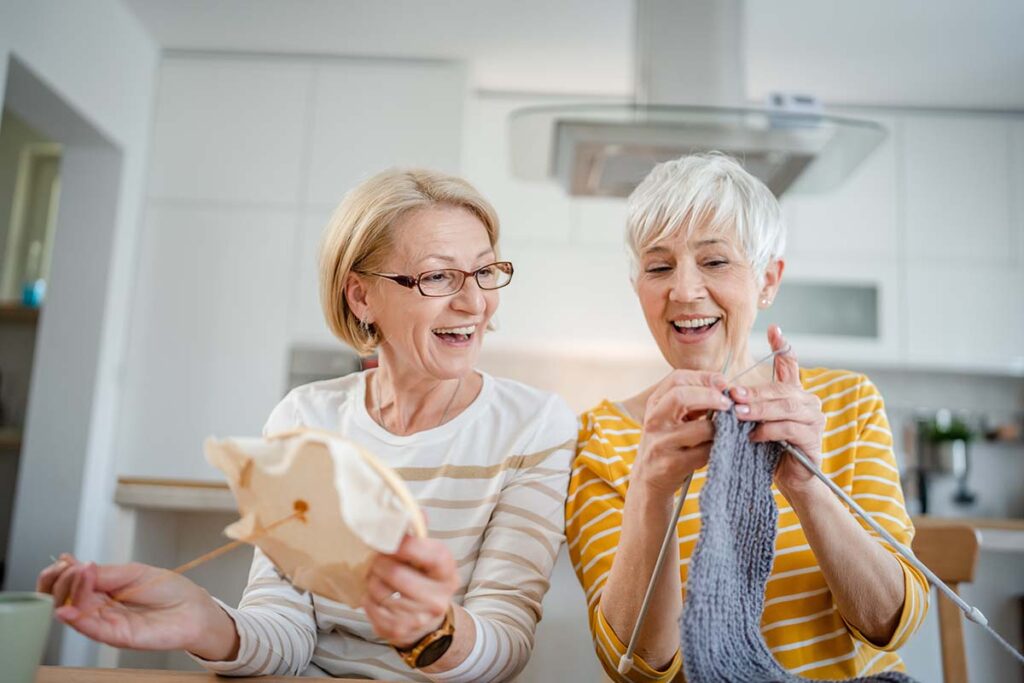 24/7 Care and Support
Communities for seniors, including Camlu Assisted Living, provide round-the-clock care and support to ensure seniors have access to assistance whenever they need it. This support can include help with activities of daily living, medication management, and more. For seniors who require more intensive care, there are also skilled nursing facilities within other senior communities.
Assurance for Family and Friends
Assisted living communities and other types of Stockton senior centers offer peace of mind for the family and friends of seniors in care. Knowing their loved one is in a safe, nurturing environment can alleviate anxiety and stress, allowing family members to focus on their own lives and well-being.
A Sense of Belonging
Perhaps the most important benefit of living in a senior community is the sense of belonging it provides. Seniors who live in these communities often feel like they're part of a larger family, with a sense of fellowship that's hard to find elsewhere. This sense of belonging can help seniors feel more secure and satisfied, knowing they're surrounded by people who care about them.
Community is key for seniors in need of assisted living services. Places like Camlu Assisted Living and other assisted living communities in California provide social interaction, recreational and educational opportunities, 24/7 care and support, peace of mind for loved ones, and, most importantly, a sense of belonging. If you or a loved one is considering assisted living, we highly recommend exploring the many Stockton-area communities available and finding one that feels like home.
Learn More About Attainable Care at Camlu Assisted Living
If you want to schedule a tour of our senior community or are wondering about the cost of assisted living, you can put your trust in Camlu. Contact us today.