Finding the best possible care is a priority if your loved one is living with Alzheimer's or another type of dementia. However, finding a memory care facility for a loved one can be difficult.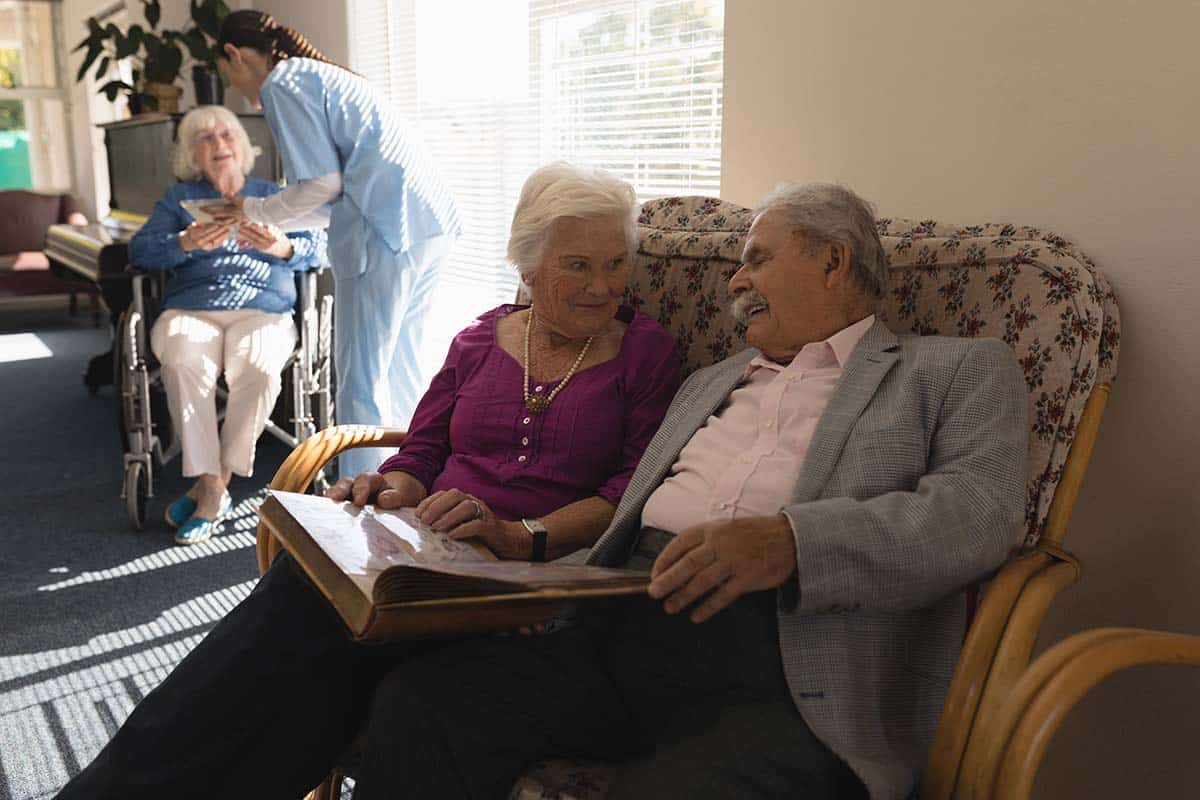 Welcome to Barton House Memory Care. Here residents can have the opportunity to be comfortable and happy. We are a dementia care community in Scottsdale, Arizona with your loved one's best interests in mind.
Let's discuss some things you should consider when choosing a memory care community in Arizona. We will also talk about how to know if a particular facility is suitable for your loved one and what questions you should ask before making a final decision.
Assisted Living and Memory Care
Many assisted living facilities also offer memory care services. The programs are often held in a secure section or wing of the building. Due to the many amenities and services available for people who do not have minor cognitive impairments, these senior living communities can be costly.
When looking for a memory care facility, it is crucial to find one that offers specialized senior care. Dementia care specialists are trained to understand the unique needs of those with Alzheimer's and other forms of dementia.
Memory care only communities can provide the best possible supervision for your loved one. They can also offer support and guidance to you and your family members.
Barton House is a community offering only memory care for people with Alzheimer's and dementia.
What do I ask a dementia care community?
Before making a final decision, ask the facility staff questions relevant to the needs of your loved one. Find out their experience caring for those with dementia, and ask about their services.
Finding the right support system is crucial for managing the stress and anxiety that often come with this difficult decision. Take a tour and ask questions such as:
What ongoing training does your staff receive?
What is the average cost of long-term care for dementia?
What activities of daily living (ADLs) are available daily?
How is medication managed?
What engaging activities will you provide for my loved one?
What nutrition services are available?
How often are private rooms and common areas cleaned?
What are security measures to prevent wandering?
How often will my loved one be alone?
Who can I contact in case of an emergency?
What are the levels of care available as my loved one ages?
Will my loved one get to go outside?
What is the staff-to-resident ratio?
How does the facility handle behaviors associated with dementia?
What are your visitation policies?
The staff should be able to provide you with resources and information specific to your questions. They should also be willing to work with you to create a care plan that meets the unique needs of your loved one.
Dementia Care Specialists in Arizona
Barton House Memory Care is an excellent place to start if you are looking for a memory care community in Arizona. We specialize in dementia care and offer personalized care and support to residents and their families.
Our community has a licensed nurse on staff at all times and a team of specially-trained professionals who work to engage our residents both physically and mentally.
Offering seniors with dementia a chance to belong to a community and experience a sense of independence can increase mood. Group wellness exercises and memory games can help promote new brain cell growth and elevate an older adult's quality of life.
Barton House Memory Care provides:
Specialized nursing oversight
24-hour team members
Individualized level of care
ADLs assistance
Personal hygiene care
Purposeful activities
Engaging group activities and events
Individualized activities and events
Contemporary living spaces
Housekeeping, laundry, and maintenance
Three brain-healthy meals per day
All these services are available at a more affordable cost than many other facilities offering more than one service. We believe all seniors and their families deserve high-quality care at a fair price. Our community is a resource for your family.
Deciding to place a loved one in a memory care facility can be difficult. It is important to remember that you are not alone. Many resources and support systems are available to help you through this process. With the right level of support, you can make this decision with confidence and peace of mind.
Visit Barton House Memory Care
Contact us to arrange a tour of specialized memory care for your loved one. We provide superior care and assistance at an attainable cost.