The terms "nursing home" and "assisted living" describe two kinds of communities so it is important to understand the differences if you are looking into nursing homes in Spring, Texas. When first starting a search, the choices that pop up can be overwhelming, to say the least. And since finding that perfect new environment takes time, it helps to understand which category suits you or your loved one's lifestyle in the best possible ways.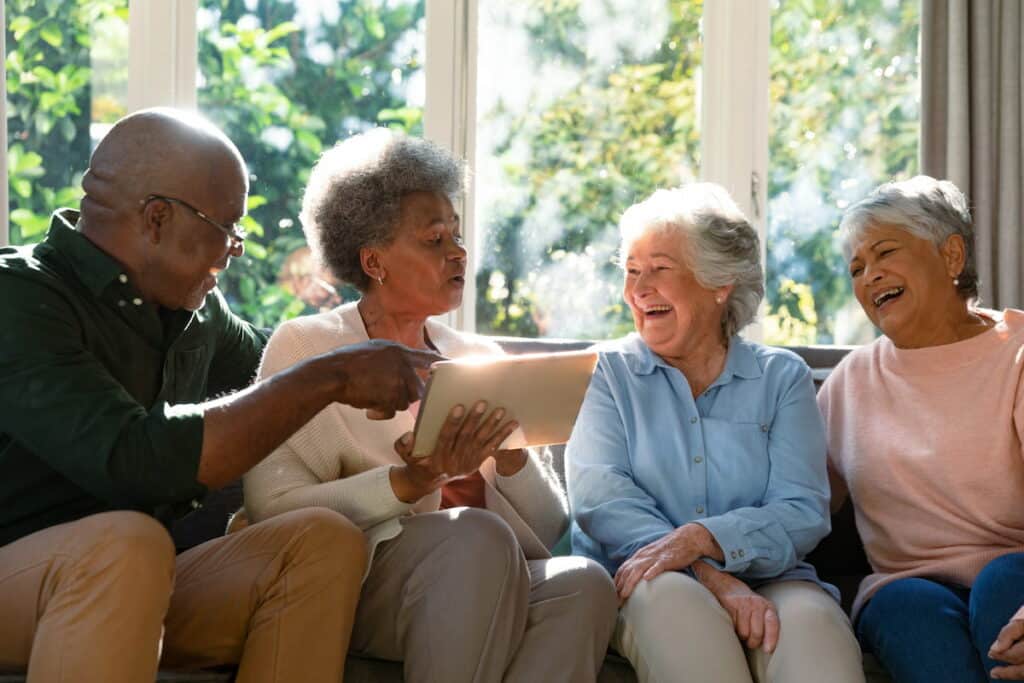 What are nursing homes like?
Nursing homes, or skilled nursing facilities, are designed to provide accepting, nurturing environments for residents who have considerable medical needs. This population can include seniors with dementia, ones who have chronic physical conditions that must be closely monitored, or mobility impairments. These residents are not able to live independently and benefit from having dedicated, trained caregivers who focus on their physical well-being.
Nursing homes typically offer:
24-hour supervision
Comprehensive nursing care
Help with everyday activities like dressing, toileting, and bathing
Medication management/administration
Three meals each day
Nursing homes in Spring, Texas have both short- or long-term care options. While some residents will not be able to live independently in the future, others live there on a temporary basis after medical procedures, accidents, and for other reasons. The majority live there permanently, though. In 2022, there were more than 15,000 certified nursing homes in this country – Spring, Texas nursing homes average 109 beds per community.
How is assisted living different from nursing homes?
People who live in assisted living communities also need daily help but are able to maintain more independence with their routines through well-rounded, holistic approaches. They receive help with activities of daily living and also benefit from social opportunities and activities that contribute to full, rewarding lives.
The main thing to focus on when comparing these two options are the levels of care. Assisted living communities can offer several, and this is important because some residents need more services over time and remain at a higher point; others need less. Many also go back and forth, especially after having medical procedures like surgeries.
Under most circumstances, assisted living residents do not need round-the-clock care but have the security of knowing that it's available to them. They have their own rooms or apartments and at Novellus Cypresswood, our floor plans include kitchenettes and private bathrooms with walk-in showers. Residents also enjoy amenities like restaurant-style dining, a movie theater, a beauty salon, and a fitness center.
What is Memory Care?
Assisted living and nursing homes can also have memory units. This kind of long-term care is adapted to residents living with degenerative conditions like Alzheimer's disease and dementia. These individuals are cared for 24/7 in safe, structured environments with trained team members. The caregiver-to-resident ratio is generally lower and there may be an anti-wandering system that allows team members to monitor comings and goings.
We Can Help You Choose Between a Nursing Home and an Assisted Living
Choosing between assisted living and nursing homes in Spring, Texas won't be as difficult once you get started on the right track. Contact us for more information about high-quality senior living services at a reasonable cost.